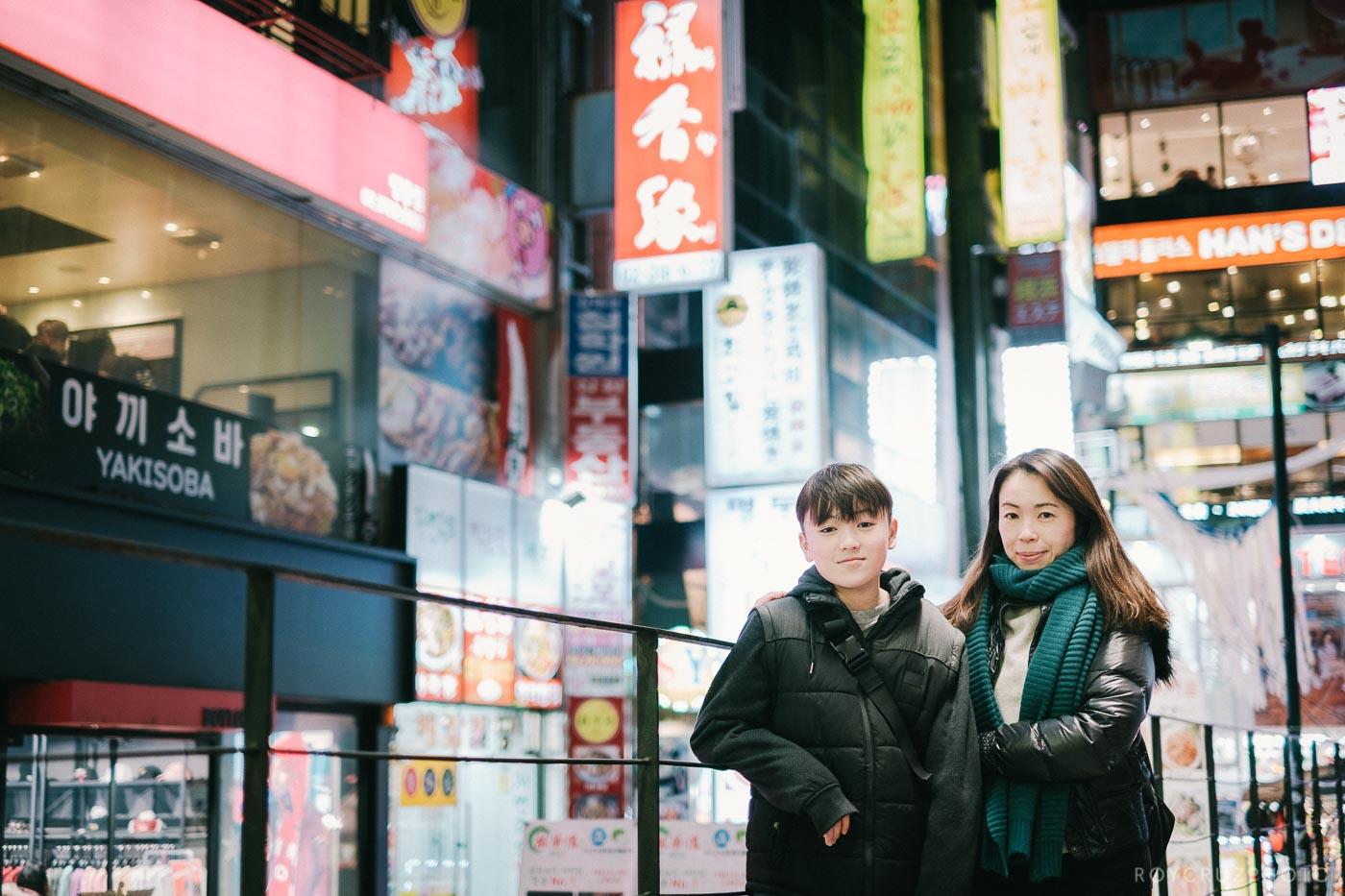 I recently had the pleasure of working with Michelle and her son Cameron from Hong Kong. They wanted to have some portraits made during their visit to Seoul. From the get-go, Michelle knew she wanted an urban, street photography-style shoot. Myeongdong was an easy choice for location because of its bright lights, colorful signage, and accessibility. The biggest challenge in Myeongdong is shooting around the crowds of people that flock to the shopping district. However, you should be able to find quiet corners and alleyway entrances to shoot in. It's also fun to incorporate the rush of people in the photos to add variety to the images. 
We made our way through the streets of Myeongdong, making sure to capture the color, vibrance, and hustle and bustle of the popular shopping district. To complete the Korean experience, we stopped for some street food and wound down the shoot in a tea house specializing in Jeju green tea.
Need a photographer for your trip to Korea? Please get in touch!

Roy Cruz is a freelance photographer based in South Korea specializing in event, editorial, and portrait photography. Available for assignments nationwide and worldwide.