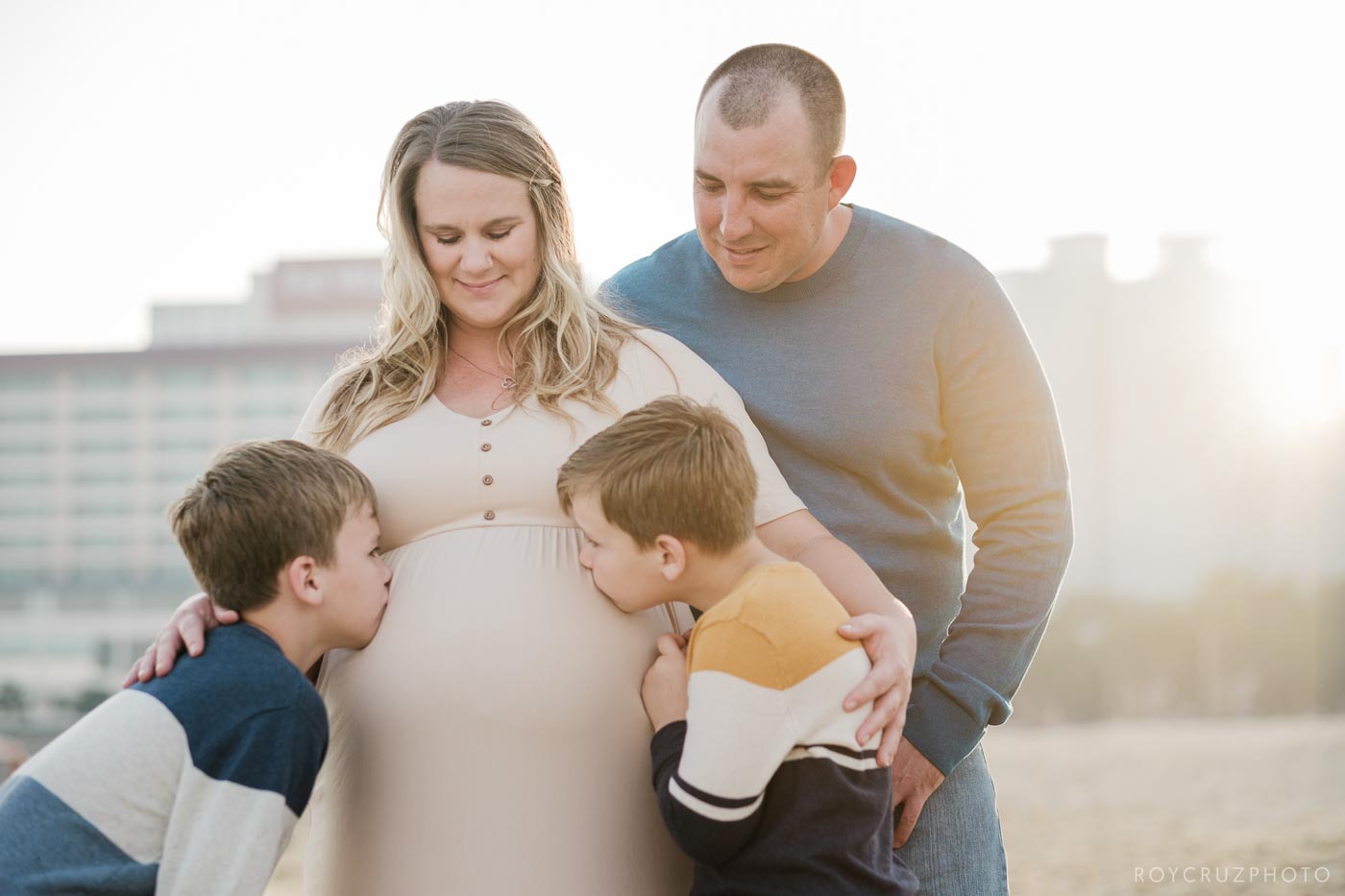 This is a session that almost didn't happen. Kayla contacted me for a maternity/family shoot when she was around 8 months pregnant. We had originally planned to do the session in Jinhae, where they are based. However, the weather was quite bad on the day we were supposed to have the shoot and we had to postpone it to the next day. Another curve ball was thrown our way when Kayla started having contractions the following day.
Needless to say, the shoot had to be postponed again. She was in the hospital for a few days and no one had any idea how things would pan out. We were already making plans to turn the maternity session into a newborn shoot instead, just in case the little one decided to come into the world early.
As it turned out,  it was not yet time for the baby's big debut. Everyone was as flexible as possible and we were able to find a compatible date a couple of weeks later. The family was in Busan for the weekend and we decided to move the shoot to Haeundae Beach. Grandma was even able to join in on the fun. It turned out to be a gorgeous day and we came away with some lovely images. Below are some of my favorites.
Need a photographer in Busan, Ulsan, Daegu, or anywhere in South Korea? Please get in touch!
Roy Cruz is a freelance photographer based in South Korea specializing in event, editorial, and portrait photography. Available for assignments nationwide and worldwide.