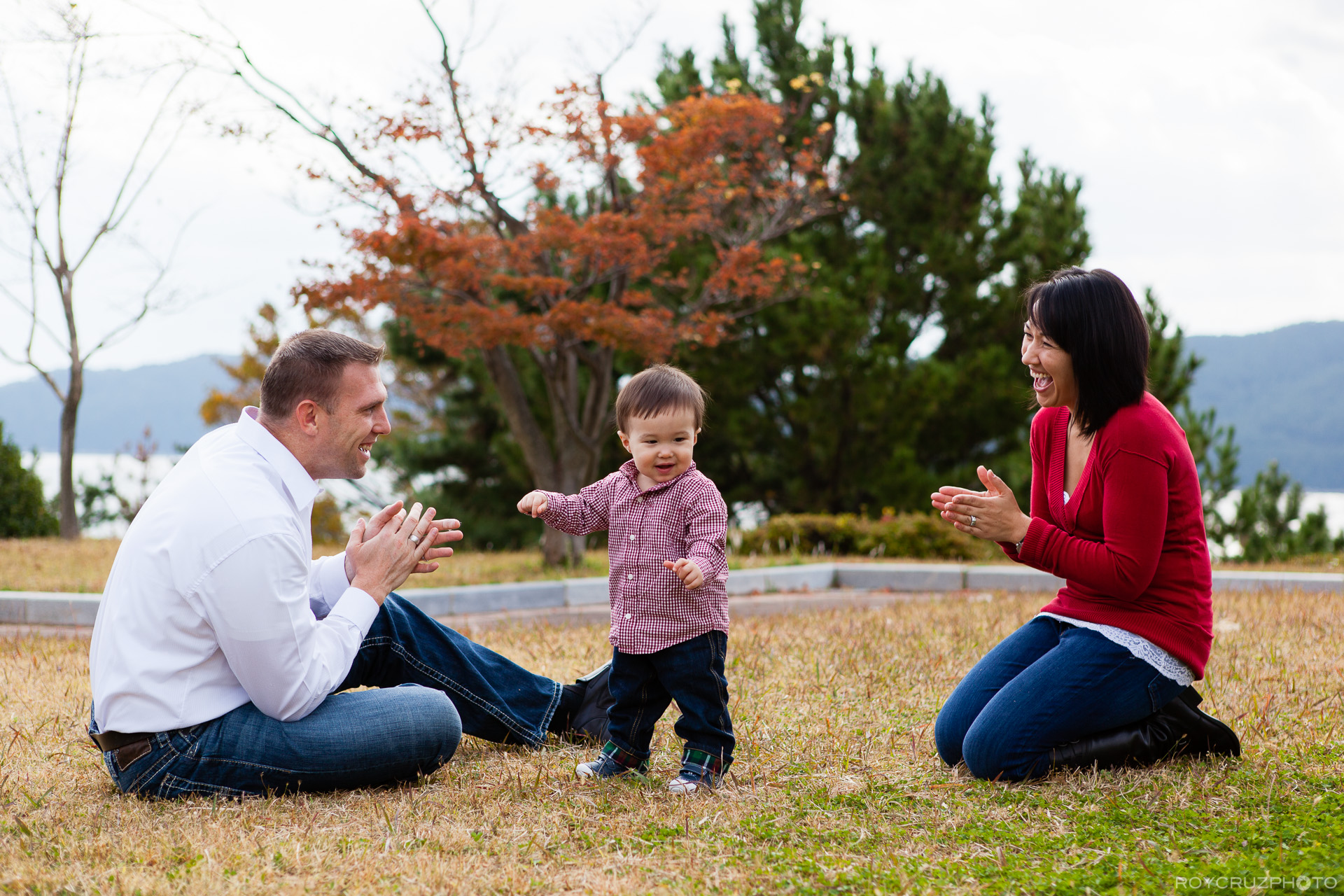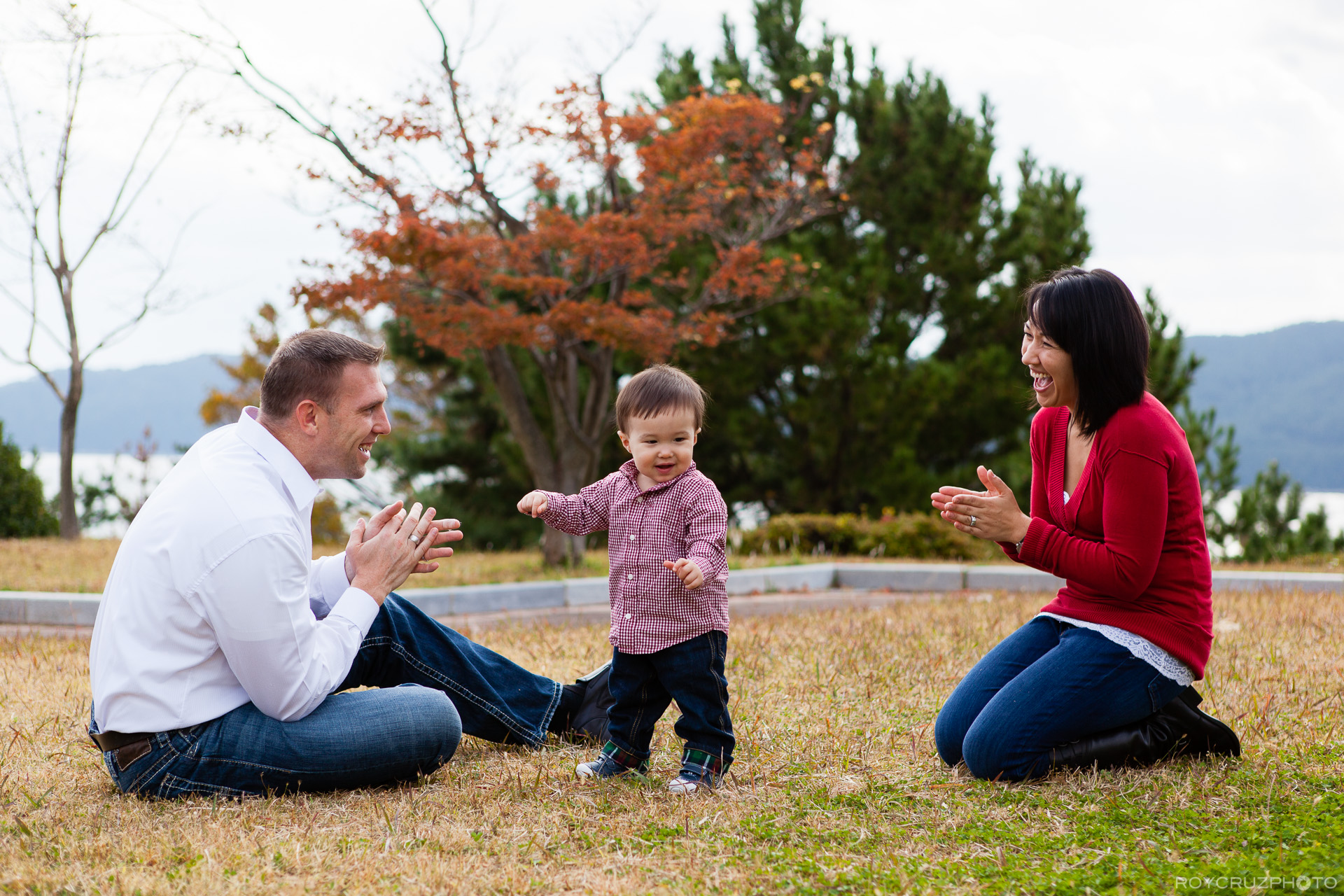 This session with Mike, Alissa and baby Mason was set up by a mutual friend of ours over a year before it happened. She originally wanted to give them a maternity portrait session as a gift but it ended up being a family portrait session, which was even better! As timing would have it, the shoot became a family, wedding anniversary, and first birthday session all rolled into one. Alissa and I exchanged emails about the concept and we decided on an "autumn in Korea" type of backdrop, with our trusty mini chalkboard to tie it all together. It was a pleasure shooting with the Quirk family. Baby Mason was a trooper, despite the relatively early schedule!
And Alissa was kind enough to give her testimonial on the experience: Late fall we had the opportunity to get our family photos as well as our sons 1 year old photos taken by Roy! One of the best parts of working with Roy is his enthusiasm and open mind about the ideas you may have for your own photos! We were amazed by the time that he put into our shoot as well as the short time that it took for him to send us the proofs for us to look at! I have never seen a photographer that has his creativity as well as just a natural eye for capturing the moment!
Roy Cruz is a freelance photographer based in South Korea specializing in event, editorial, and portrait photography. Available for assignments nationwide and worldwide.