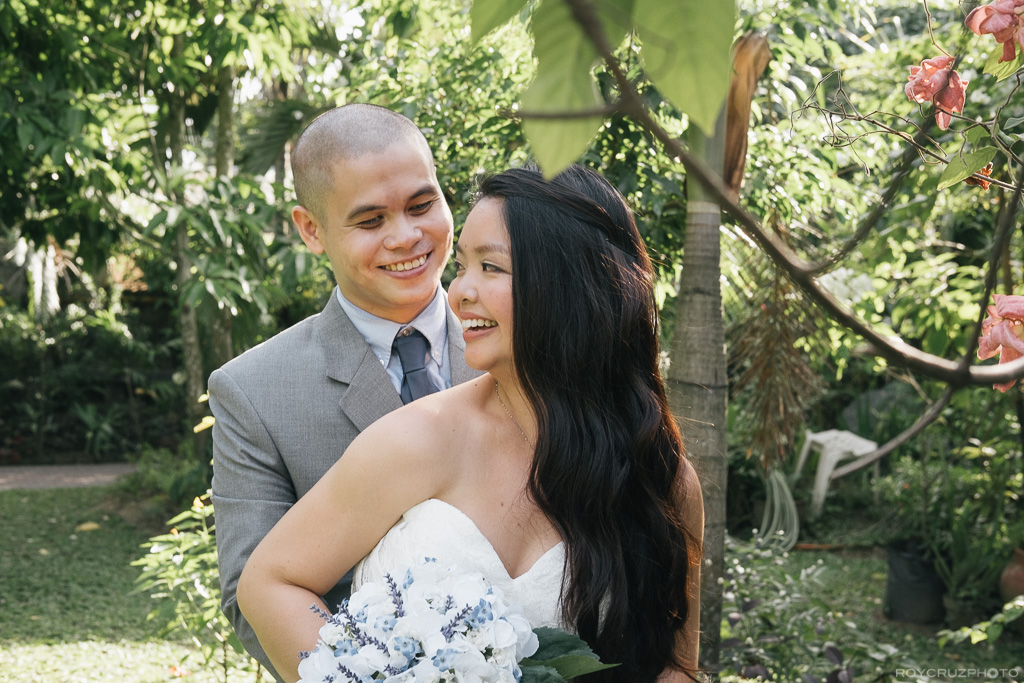 Being asked to photograph your sister's wedding can be a bit tricky.  One side of you just wants to relax and enjoy the party, while the other side wants to give her the best wedding photos possible.  Luckily, the latter side took over that day.  Besides, I couldn't possibly turn down a request from my little sister, right?
I really quite enjoyed photographing Roanna and Josh's big day.  It was great seeing friends and family get together in a celebration of love.  It also helped that the venue, Cipriano's Garden in San Pedro, Laguna was gorgeous.  And to top it off, the weather turned out to be great after a rainy week!
My main focus was the bridal preparations, entourage portraits, and key moments of the day.  Special thanks to photographer Rhedj for coming in to take care of the rest so I could still party a bit.
Roanna and Josh, it was a beautiful day!  I wish you all the best that life has to offer!  Much love to you both!
Need a photographer in the Philippines or worldwide?  Please get in touch!
Roy Cruz is a freelance photographer based in South Korea specializing in event, editorial, and portrait photography. Available for assignments nationwide and worldwide.