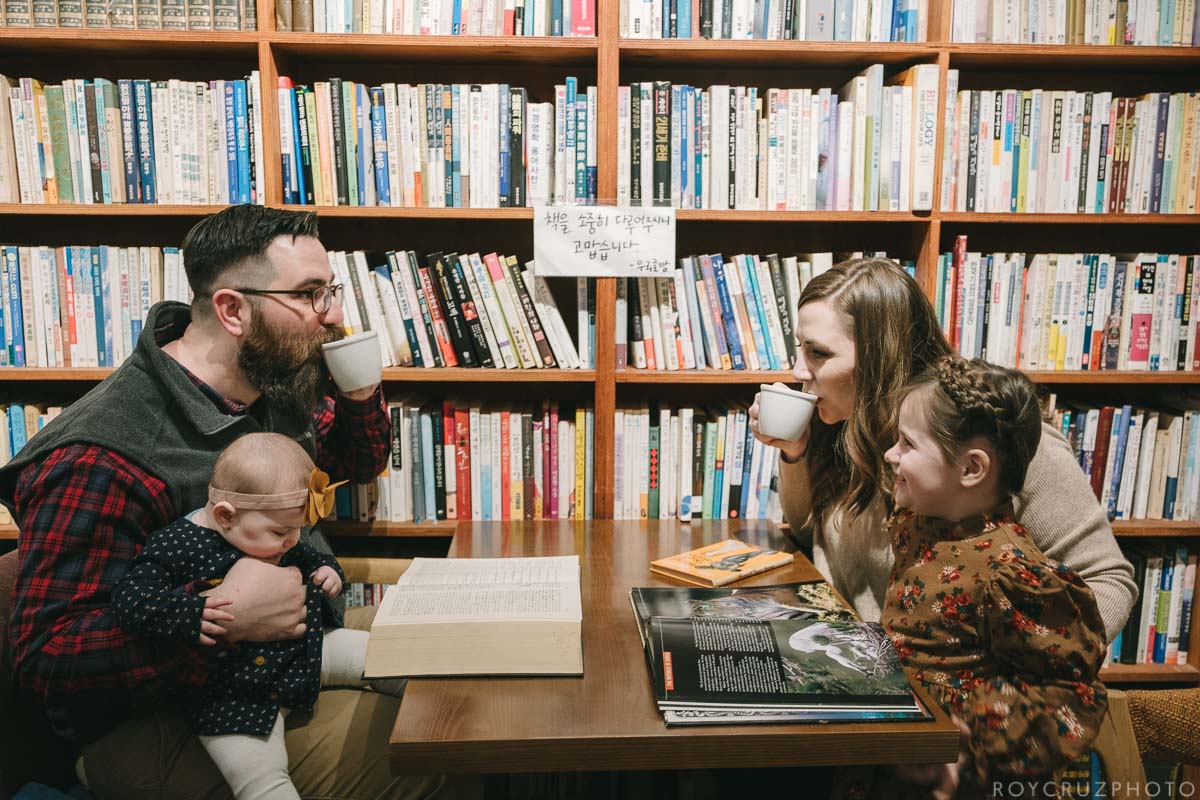 Whenever I have a portrait client, I typically ask them to choose the location they'd like to shoot at. The place of choice is typically somewhere special to them, a favorite park, a famous tourist attraction that they'd like to remember, or a favorite coffee shop.
The Hartzell family's choice of location has been one of the coolest I've seen so far. Adjacent to Busan's famous International Market, Book Street is a small alleyway full of used book shops. This place has so much character with piles of used and vintage books everywhere. Our specific book shop or "chaek bang" (책방) of choice was Woorigulbang (우리글방). The Hartzells are regulars here, and they wanted to remember this unique place through photos. This 30-year old book shop and cafe is owned by Mrs. Moon, who was kind enough to let us use her place for the shoot.
Please enjoy some of my favorite highlights from this session.
Need a portrait photographer in Busan, Seoul, or anywhere in Korea? Please get in touch!
Roy Cruz is a freelance photographer based in South Korea specializing in event, editorial, and portrait photography. Available for assignments nationwide and worldwide.