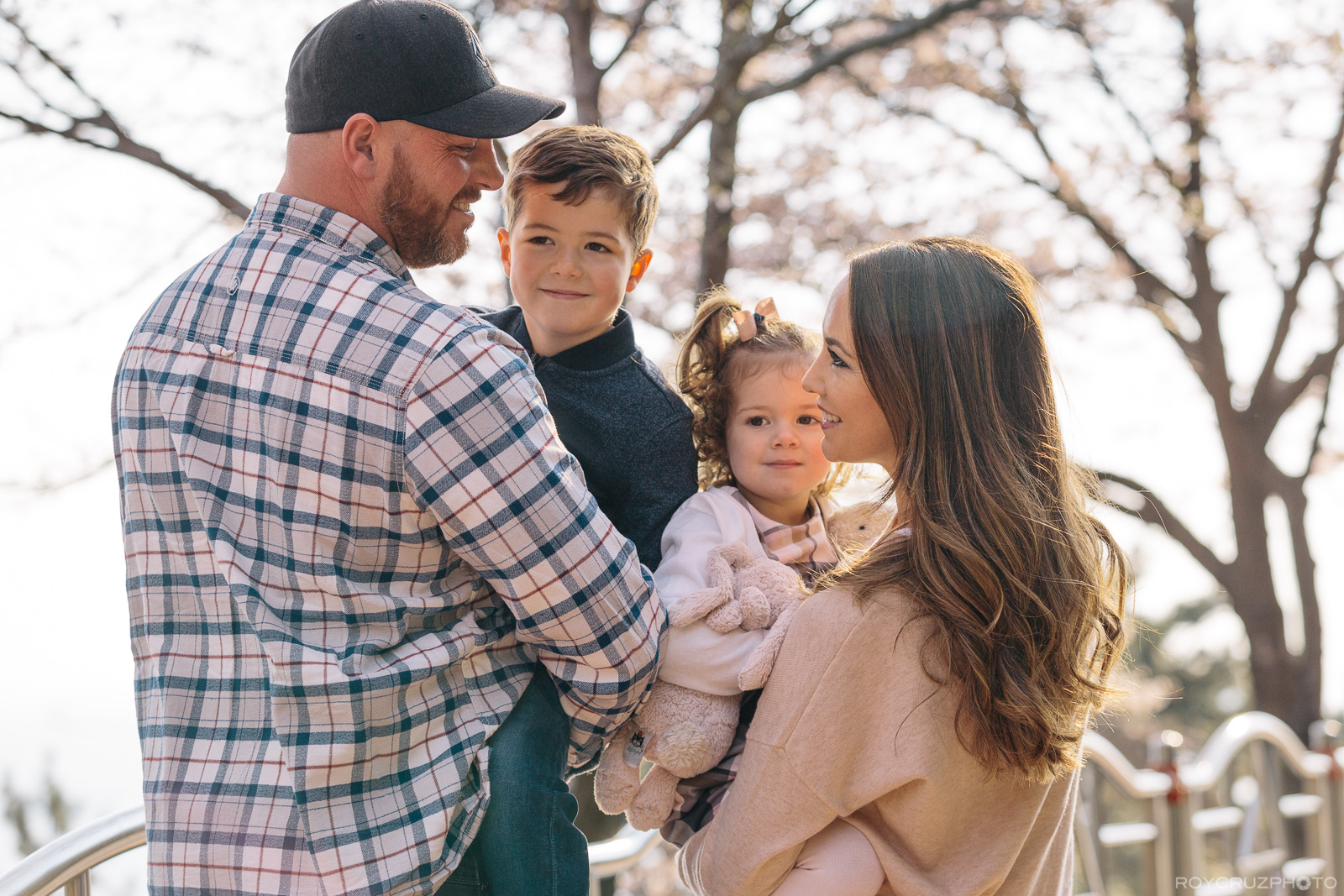 Cherry blossom season is one of the most-awaited times of the year in Korea.  Every spring, these delicate blossoms paint cities and towns pink and white and people all over the country flock to see them.  It is certainly a beautiful and refreshing spectacle.  However, cherry blossom season can also be very unpredictable and short.  I recall one year in my town when the blossoms were gone in a matter of days due to continuous rain.  Thankfully, the cherry blossoms stuck around for a bit longer this year and I was able to do some family portraits under them.
I met Amelia and family on a beautiful Sunday morning at the Neungpo Yangjiam Sculpture Park (양지암조각공원), which is one of the best places to see cherry blossoms on Geoje Island.  The shoot was short but sweet, and I had a great time photographing the family.  Of course, there was a wide range of emotions typically involved when working with young children, but we got some very nice moments and beautiful smiles.
Please enjoy these spring cherry blossom photos with Amelia and family.  Need a photographer in Geoje, South Korea or worldwide?  Please get in touch!
Roy Cruz is a freelance photographer based in South Korea specializing in event, editorial, and portrait photography. Available for assignments nationwide and worldwide.